Professional website
that grow your business
We design a good website that presents your business professionally and builds trust in your brand.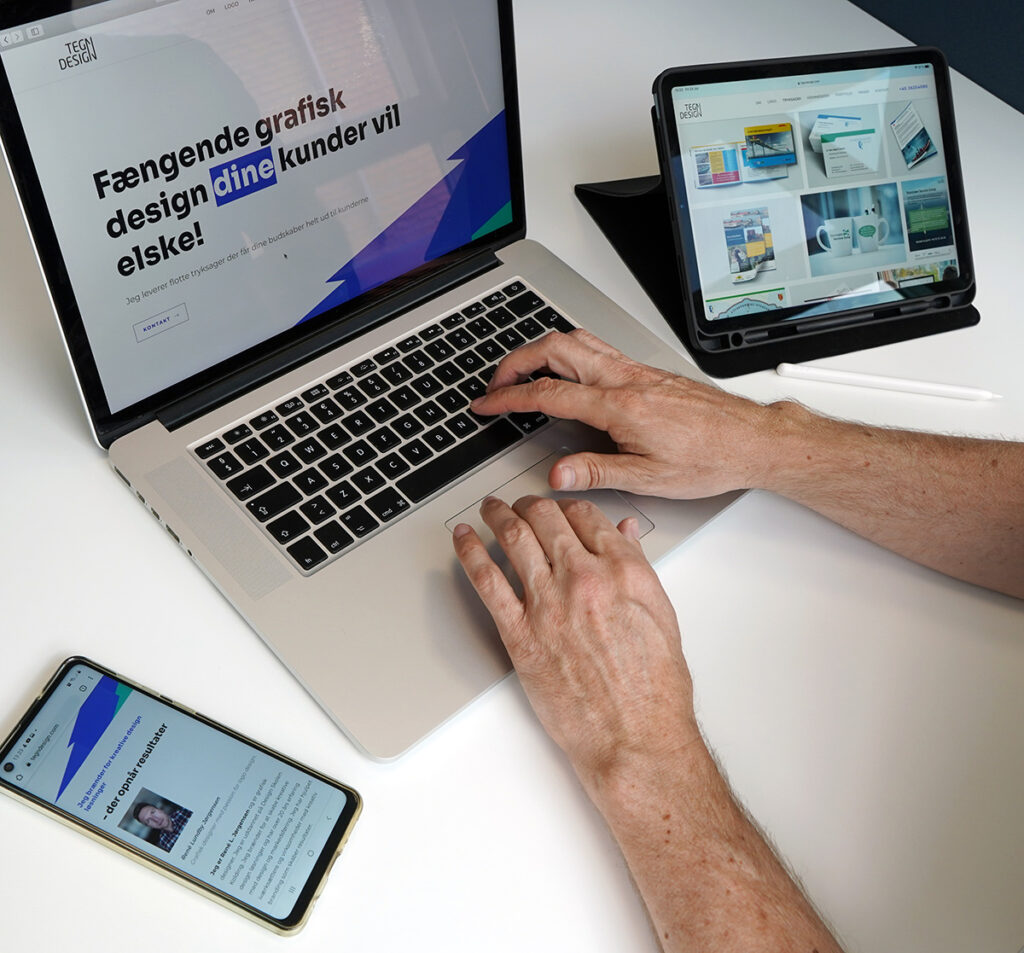 We build fast, responsive websites to get you more leads, sales, and customers. 
Fill out the contact form and tell us what you need help with.
We schedule a meeting to discuss and agree on:
Goals
Target group
Functionality on website
Deadlines
We send you an estimate
We send the contract. Payment 1. invoice is 50% of the total price.
We are ready to start the production of the website:
Hosting and web hotel
Sitemap
Menu structure 
Meeting with the presentation, feedback, and adjustments.  
We start the design:
Chose the right one
Get your feedback and make adjustments
Get your final approval 
The last invoice is 50% of the total payment.
We can provide content:
Photos
Video
Illustration
Copywriting
New website?
Or is it time for redesign of your old?
We offer a free online consultation so we can offer you the right solution and price for your project.